Sams House
Pioneer Day – February 11, 2017
Events are from 10 am to 4 pm and are free, unless otherwise noted. Information on the activities at St. Luke's Episcopal Church can be found here.
Living History Demonstrations and Educational Exhibits including:Florida Historical Society, Florida Public Archaeology Network, Indian River Anthropological Society, Florida Bat Conservancy, Brevard Veterans Memorial Center, Field Manor, Canaveral National Seashore, Merritt Island Wildlife Refuge, Linders Way Back Machines, Sea Rocket Chapter of Florida Native Plant Society, UF/IFAS Master Gardeners, Space Coast Chapter of Florida Master Naturalists, North and South Brevard Heritage Foundations, Brevard Museum of Science and Natural History, Aging Matters, Space Coast Spinsters, Cow Camp Cavalry, Confederate Sons Association, Order of the Confederate Rose, Daughters of the American Revolution, Seminole Reenactors, North Merritt Island Homeowners Association, Keep Brevard Beautiful
Crafts Fair and Farmer's Market including:AntDsynz, Cape Canaveral Lighthouse Foundation, Maria Falvey Face Painting, Mrs. Mango and Co., Pappa's Backyard Honey, Plates by Suzan, Sarah Younger local Author, Space and Trowel Club, Suzanne and Martha Cook Quilts, Teresa Camarata Coiled Baskets, Adamson's Orchids, and more.
Historic House and Cabin Tours will focus on the foods of Pioneer families
Music by the Freight Liner Blue Grass Band and the Celery City String Band
Children's Crafts and Games include: cow milking, rope tossing, corn husk doll fabrication, and much more
Several food vendors
About Sams House at Pine Island
The Sams House at Pine Island is a historical complex owned and operated by the Brevard County Environmentally Endangered Lands Program. The 1875 Sams Cabin onsite is the oldest standing home in Brevard County. A larger 1888 two-story home is also onsite. John Sams, a citrus-grower and the first Superintendent of Brevard County Schools, built both houses. The Center is located at 6195 N. Tropical Trail, ½ mile west of SR 3 and 5 miles north of SR 528. For
information call, 321-449-4720.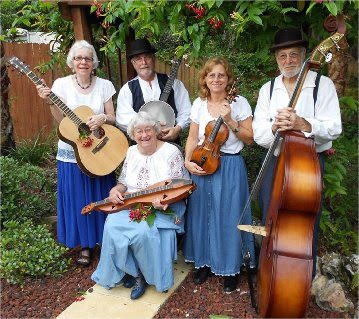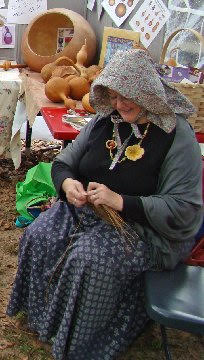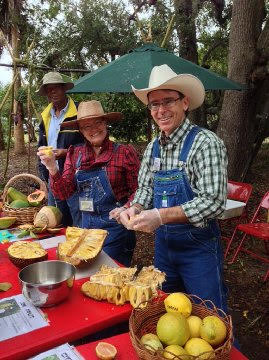 Like us on
www.facebook.com/pioneerdaymerrittisland